Ena Ena Pure drop PGI Olympia
by Hellenic Fields Ltd.
Adhering to the principles of environmental preservation and least possible interference, we care for our trees and plants ena ena. We adjust to their special requirements, in order to prevent diseases and infestations, without the use of chemical pesticides or fertilizers. Our olive groves are covered by wild herbs, weeds and flowers that keep the soil fertile, moisturized and protected. In this way, we optimize the soil's nutrient withholding properties and minimize the need for water.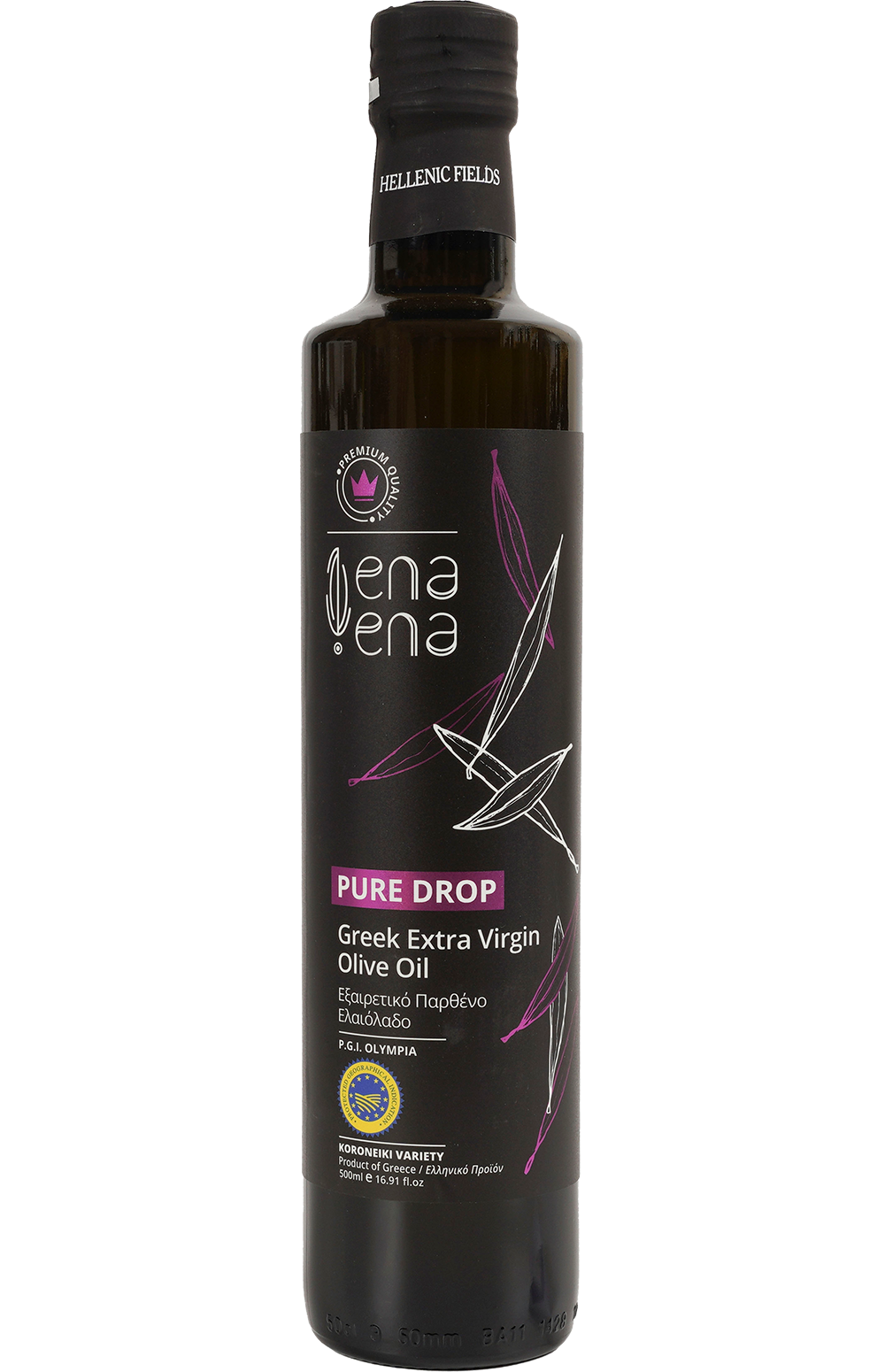 Information